Merlot
The earliest recorded mention of Merlot was in the notes of a local Bordeaux official who in 1784 labeled wine made from the grape in the Libournais region as one of the area's best. The name comes from the French regional patois word "merlot," which means "young blackbird" ("merle" is the French word for several kinds of thrushes, including blackbirds); the naming came either because of the grape's beautiful dark-blue color, or due to blackbirds' fondness for grapes. By the 19th century, it was being regularly planted in the Médoc on the "Left Bank" of the Gironde.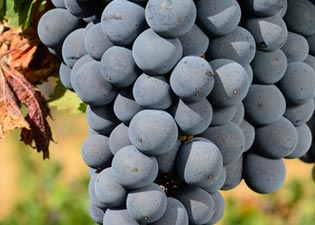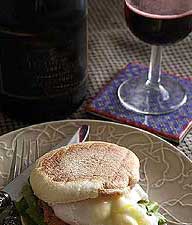 A grape very much in vogue thanks to Bordeaux's Pomerol and Saint-Emilion. In California, where it makes concentrated Bordeaux-style wines, it has almost cult status. Supple, soft, rich and velvety even when young and, when used in a blend, smooths the way for more tannic varieties such as Cabernet Sauvignon. The 2005 movie, "Sideways" brought fame to Pinot Noir, but also de-famed Merlot. While true that many Merlots can be flabby and insipid, the best are full of fruit and supple … and we only pick the best.
Popular Merlot Wines
No Items found.