Exclusive Riedel Decanter Offer
This elegant, handcrafted decanter is perfect for maximizing all the complex aromas and flavors in your wine. Crafted from brilliant, 24 percent lead crystal, it measures a little over 9 inches high and easily accommodates a full 750ml bottle.
Exclusive Riedel Glassware Offer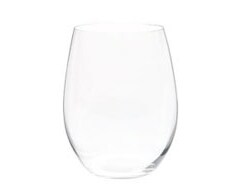 The original stemless wine tumbler, from the No. 1 name in wine glassware. Great for serving your favorite reds in a more casual setting (like your backyard or poolside). Dishwasher safe and ever so stylish.