Argentina
Argentinean wine is a rapidly evolving story. Once largely overlooked, today Argentina is the world's fifth-largest wine producer. Home to the world's highest vineyards (in Salta, at 10,000ft), the country is literally taking modern winemaking to exciting new heights, raising the bar when it comes to full-flavored, top-value wines.
Consider the country's ideal winemaking geography, and it's not hard to see why. High in the Andes, vines are irrigated with fresh snowmelt. Long hours of sunshine, cool nights and the dry mountain climate (a guard against vine disease) are also ideal for growing grapes.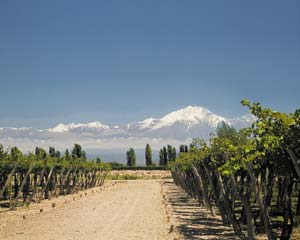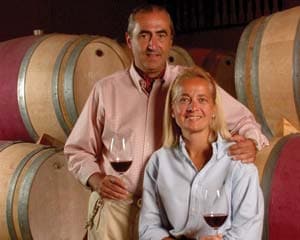 Malbec, the country's most widely planted variety, accounts for Argentina's finest reds —world-class wines that rival the best from Napa and Bordeaux. But Malbec is only part of the story. Cabernet, Merlot, and Syrah all thrive here too, as do more eclectic red grapes like Tannat and Bonarda. Then there's the sensational whites made by native star Torrontés, along with international varieties like Chardonnay, Viognier, and Verdelho.
Investment from the world's top estates lends credence to Argentina's promising wine future. Among the famous names you'll find here are Moët Chandon, Château Cheval Blanc (a top estate in Saint-Emilion in Bordeaux), and famous Bordeaux winemaker Michel Rolland.