Australia
Aussie wine has risen to prominence only in the last 20 years, and for most of that time, Shiraz has been the country's wildly popular wine. Considering both facts, it's easy to assume Australia is the 'new kid on the block,' and that Shiraz is its only offering but there's actually much (much!) more to it than that.
Grapevines arrived in Australia with British settlers in 1788. Successive waves of European immigrants - Germans in the mid-19th century, Italians and Yugoslavs in the 20th century - did much to consolidate the growth of the Australian wine industry. Thanks to these wine-savvy settlers, nearly all of the world's major grapes made their way to Australia.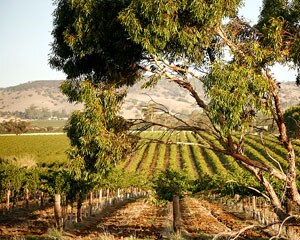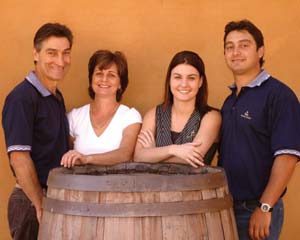 For a long time, grape variety was the most important distinguishing feature of Aussie wines - winemakers built their reputations on Shiraz, Chardonnay, Semillon, Riesling and many others. Today, the new buzz world is 'regionality.' Just as the French make great play of 'terroir' by way of the appellation system (Bordeaux/Burgundy, Champagne and so on), Australia's talented winemakers are placing more and more emphasis on their own geographically delimited wine regions. So, it's no longer just 'Shiraz' but Barossa Shiraz versus McLaren Vale Shiraz, Clare Valley Riesling versus Tasmania Riesling, Margaret River Cabernet versus Conawarra Cabernet, and so on. Since our first trips "Down Under" we've been forging direct links with some of Australia's finest winemakers. Look forward to getting to know the country's diverse regions by comparing and contrasting their exciting wines.