Chile
Like its neighbor Argentina, Chile is winemaking paradise. Here, you have the perfect geography: the combination of sheltering peaks on one side and a cooling ocean on the other (usually only a few miles apart). And, the perfect climate: along the Andes you'll find cool temperatures and plenty of sunshine, plus abundant water from melting snow. All of the above help keep the vineyard pests and diseases that plague other wine regions at bay. The result: many Chilean wineries are organic without even trying to be!
The best Chilean wines-reds and whites-offer remarkably pure, ripe fruit flavors. Almost every vintage is a great vintage. The classic areas are Maipo, Maule, Rapel and Curico, collectively known as the Central Valley.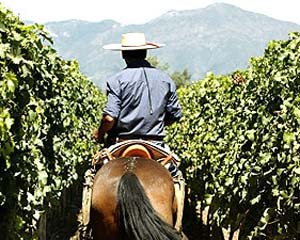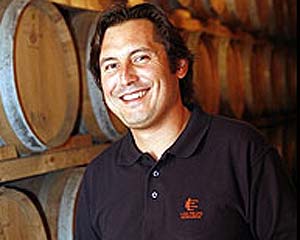 Viña Tarapacá and Viña Falernia are our favorite producers there. We've also been impressed by developments in the cool Casablanca Valley (perfect Sauvignon and Pinot Noir country), warm Colchagua (brilliant for Cabernet, Merlot and Chile's signature grape Carmènere) and, most recently, the dramatic Elqui Valley, where grapes (including Syrah and Chardonnay) are grown at almost impossibly high altitudes above the Atacama Desert.