Spain
Spain has been making wine since the time of the Phoenicians and has the world's largest area of land under vine. Until relatively recently though, just about the only wines available on anything other than a local basis were those of Jerez (Sherry) and Rioja. Over the last 20 years, this has all changed thanks to a combination of tourism, huge foreign investment and the arrival of modern winemaking technology. Today, Spain's principal red grapes, Tempranillo and Garnacha (Grenache), are delighting wine drinkers with their ripe fruit flavors and food-friendly character.
If you're drinking red, look to previously unheard-of regions like La Mancha, Jumilla and Toro for some of the most exciting, innovative and competitively priced wines on the market. Meanwhile, classic regions like Rioja, Navarra, Ribera del Duero and Priorat have become better than ever, producing a string of first-class vintages in recent years. Our prediction: expect superb wines across the board, as Spain's new hotspots keep the country's traditional wine regions on their toes.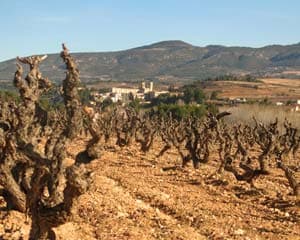 Also keep an eye out for exciting whites long gone are the days of Spain being regarded as purely red-wine country. In Rioja, they're producing crisp, fruit-driven wines, as are native grape varieties in regions like Rueda and Rias Baixas. In the north, the verdant Galicia region has become famous for its Albariño. The world's smallest grape, its deliciously aromatic whites have been making a splash on top restaurant wine lists around the world.