France
Brace yourself there's so much to say about France, the country that invented modern winemaking. Its grand tradition is deeply admired, emulated, (and envied!) in every corner of the wine world.
The French have spent centuries refining and perfecting all aspects of the art and science of wine. Today, the world's most sought-after bottles come from France. From simple country Chardonnay to fine Champagne and Bordeaux, there really is a French wine for every taste and pocket.
Historically, the country's different cultures have all developed their own unique wine styles. These traditions have been handed down from generation to generation. And, from teacher to student - the Universities of Bordeaux and Montpellier are two of the world's most important wine research institutions.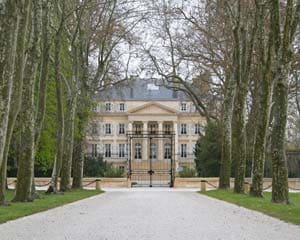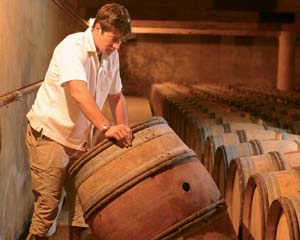 Regions
Alsace
The northeastern region where Germany meets France - geographically (they share the Rhine river), architecturally (Alsace looks and feels like Germany), and, deliciously - in your wine glass. Like Germany, Alsace produces some of the world's best Riesling and Gewurztraminer. It's also a top spot for Pinot Blanc and Pinot Gris, both made in a uniquely full-fruited, mouthwatering style. You'll also find a little bit of Pinot Noir in this fantastic white wine region. As with their German counterparts, Alsatian wines typically come in skinny bottles and are very food-friendly - they pair with everything from the region's rich, creamy pork and duck dishes to spicy Asian cuisine.
Bordeaux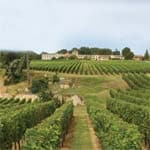 The world's most famous wine region, and also one of its most extensive: until recently Bordeaux made more wine than Australia. 14 grape varieties are permitted, but the most sought-after reds are made with Cabernet and Merlot. The 'Right Bank' of the Gironde River is Merlot country, where clay and limestone soil produces voluptuous, plummy reds. Cabernet is king on the 'Left Bank' between the Atlantic and the Gironde. The area is home to fast-draining, heat-trapping gravelly soil and legendary chateaux, most notably in the famous appellations of Margaux, St. Julien, Pauillac and St. Estephe.
In a region so packed with incredible red wines it's natural to overlook the whites, but they're here too - and deserve your attention. Sauvignon Blanc, Semillion and Muscadelle are Bordeaux's top white grapes, used most famously in the sweet honey and peach-laced dessert wine Sauternes. They also make highly underrated dry whites.
Burgundy and Chablis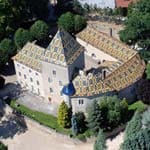 Cool Burgundy may jostle with Bordeaux as France's (and the world's) top wine region, but it's a very different place. There are few fancy chateaux here, just thousands of small domains producing celebrated Pinot Noir and Chardonnay. The most expensive, cellar-worthy wines come from the Cote d'Or - literally, 'The Golden Strip.' The northern part of the Cote d'Or, the Cote de Nuits, is home to the famous red Burgundy communes Gevrey-Chambertin, Chambolle-Musigny and Vosne-Romanee. The southern part of the Cote d'Or, the Cote de Beaune, is home to white Burgundy communes Puligny-Montrachet and Mersault. As you may have guessed, wines are (confusingly) labeled by vineyard and village within each Burgundy commune. They're grouped into quality levels ranging from basic AOC Bourgogne to Grand Cru.
Of course, no discussion of Burgundy is complete without Chablis. Here you'll also find iconic Chardonnay although you won't catch anyone here calling it 'white Burgundy.' Technically a part of Burgundy, Chablis is roughly 75 miles northwest of the Cote d'Or. Its limestone soil produces a crisp, complex, mineral-edged Chardonnay style all its own.
Champagne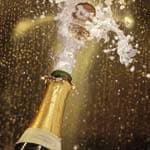 France's cool northernmost wine region, where Pinot Noir, Pinot Meunier and Chardonnay grow in chalky soil and a less-than-ideal climate for winemaking. By themselves, they make thin, acidic still wines. Add fizz, and you have the world's most cherished wines whose name is synonymous with elegance and celebration. The best examples are produced via the Methode Champenoise - the process developed by Dom Perignon in the 17th century, whereby the "sparkle" is added to wines when carbon dioxide is released during secondary fermentation in the bottle, creating bubbles.
Loire Valley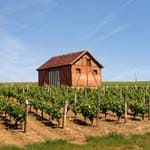 Along the Loire River (France's longest) you'll find magnificent castles, lavish gardens, graceful bridges and white wines as stunning as the picturesque landscape. The river winds through the mountains of the Massif Central up towards Orlean before turning west toward Nantes and the Atlantic. Near Olean, you'll find the spiritual home of aromatic, citrus-charged Sauvignon Blanc - the towns of Sancerre and Pouilly square off for the world's finest examples. Muscadet, the crisp, dry, famously seafood-friendly white, thrives in Nantes where the Loire meets the Atlantic. Chenin Blanc is the great grape of the Vouvray region in the center of the Loire Valley, where you'll also find light, fruity reds and fragrant roses made from Cabernet Franc, Pinot Noir and Gamay.
Languedoc-Roussillon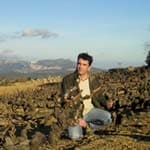 The rugged, 120-mile swath of vineyards in the deep, sunny south that borders the Pyrenees in the west, the Rhone River in the east and the Mediterranean below. The Languedoc accounts for one third of all French wine, but its modern day story is about quality, value, innovation, and BIG reds - all reasons why the region has been nicknamed France's 'New World.' Big names from Bordeaux, Burgundy and the Rhone have all hurried to invest here, and it's not hard to see why: miserly, low-yielding ancient vines produce intensely flavorful red grapes (especially Grenache, Syrah and Mourvedre). The brushy garrigue landscape imparts enticing wild herb and spice notes to wines. And, land is relatively inexpensive (for now!). The Languedoc's hundreds of talented small producers know just how to make the most of these ideal conditions when they're not out hunting for wild game to complement their juicy wines.
The Rhone
Due south of Burgundy along the Rhone River, the Rhone Valley is technically its own single wine region but it's best explored in two parts. Here's what you'll find:

Northern Rhone - Think vertical - vines grow on steep, granite hillsides carved out by the river over thousands of years. Production is low, but quality is sky-high. Syrah is king of the reds, most famously in the tiny appellations of Cote-Rotie and Hermitage. Powerfully aromatic, apricot-laced Viognier is queen of the whites and makes the rare, ultra-expensive Condrieu.

Southern Rhone - Here you'll find more wine, more grape varieties, much hotter temperatures and much flatter terrain. The main appellation is Cotes du Rhone, with the better wines designated Cotes du Rhone Villages. Even better are wines from the villages of Gigondas and Vacqueras. The very best come from Chateauneuf-du-Pape, the jewel in the southern Rhone's crown is Chateauneuf-du-Pape famed for its generous, mouth filling, very pricey reds. Grenache (often blended with Syrah or Mourvedre) is the Southern Rhone's top red grape, renowned for dark-fruit loaded, spicy wines. Roussanne, Marsanne and Grenache Blanc make soft, slightly creamy whites with a honeyed finish.
Provence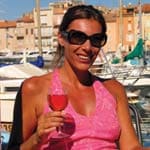 Plentiful southern sunshine, cooling sea breezes, rich soil where grapes thrive alongside wild herbs. France's oldest wine region offers a rare set of conditions ideal for making rose. The ancient Greeks were the first to notice- they were making delicious pinks here in 600 BC. The French have been perfecting rose ever since, and today, Provence rose is in a delicate, berry-laced category all its own. It's made with the traditional saignee ("bleeding") method. Grapes (typically Syrah and Grenache) are crushed and placed in a vat. Their clear juice and dark skins mingle, until the winemaker "bleeds" off the juice. The longer they mix, the deeper the wine!