Italy
1,000 grape varieties. 325,000 acres of vineyard. Over a million different growers. More than any other wine country, Italy rewards the explorer ... though perhaps not the reader or writer! It is nearly impossible to say all there is to say about this Aladdin's cave of wine discoveries.
The ancient Greeks called Italy 'oenotria' — literally, 'land of the vine'. Wine has been made here for millennia, and beyond mouthwatering Pinot Grigio and succulent Chianti (the country's most famous white and red, respectively), you'll find a fantastic range of wines that reflect a deep commitment to local styles and ancient traditions. Wines are classified by village, grape, producer, or Italy's centuries-old DOC system (similar to France's AOC system).
If you think this sounds like a challenging maze to navigate, you're correct — but it's incredibly satisfying too. As we've traveled hundreds of miles (from 'top to toe' and back again) and knocked on as many cellar doors, we've learned that the best way to discover Italy's wines is, simply, to taste them. Do so with dinner: Italian wines famously come into their own with food.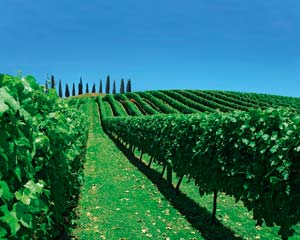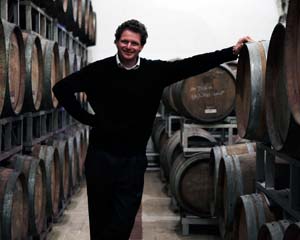 Regions
Piedmont
At the foot of the Alps in Italy's northwestern corner, Piedmont is famous for complex, age-worthy reds. The storied Nebbiolo grape thrives in the misty hills of the Langhe wine zone (Italy's answer to Bordeaux and Burgundy), where it makes Barolo and Barbaresco, two of the world's most celebrated, aged-worthy wines. The region is also famous for its crisp, fruity Gavi whites. Made with the Cortese grape, Gavi is Italy's most expensive white wines shipped to the U.S.
Tuscany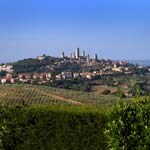 Bright sunshine, rolling hills, groves of olive trees, charming villas ... Tuscany is as famous for its enchanting landscape as its Chianti wines. They've been crafted here for centuries and are made with the noble Sangiovese grape also the variety behind the legendary Brunello di Montalcino and Vino Nobile di Montepulciano. Like Chianti, these famous reds are named for the wine zones where they're crafted and you'll find them at all price points. For flavor-and value-packed Chianti, we head straight to Paolo Masi, one of our favorite Italian winemakers.
Abruzzo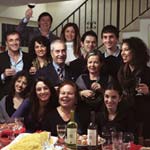 Sandwiched between the Apennines and the Adriatic Sea just east of Rome, this central region's landscape is complex think deep canyons, valleys, forests and woodland. On the other hand, the region's wines are simple. Crisp, citrusy Trebbiano d'Abruzzo is the region's famous white, made with the Trebbiano grape. Cherry-packed Montepulciano d'Abruzzo is the region's signature red, also named for its grape and not to be confused with the Tuscan town of Montepulciano, famed for its Vino Nobile wines. One of our favorite producers in the region is Farnese Cellars, the three-time 'Italian Winery of the Year' that has helped put Abruzzo firmly on the fine wine map.
Puglia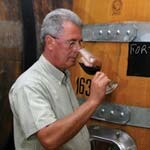 The sun-baked 'heel' of Italy's boot, Puglia is the country's hottest region, where grapes ripen to perfection in near-endless sunshine. You'll find them growing alongside olive groves, on low-yielding ancient vines that produce richly concentrated flavors. Native stars like Primitivo (a cousin of American Zinfandel) and deep, dark Negroamaro make wines Robert Parker has called "sensational bargains with real soul."
Sicily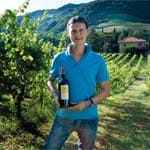 Known as 'God's Kitchen,' the island of Sicily is home to abundant local traditions and extreme climate variations (among them: blistering heat and arid winds) that make it a hotbed of different wine styles. The island's king red grape is cinnamon and prune-packed Nero d'Avola; fresh, zesty Catarratto is queen of the whites. International varieties like Chardonnay and Merlot are also making great wines here.