New Zealand
In the grand scheme of things, New Zealand only makes a tiny amount of wine - so right from the start, its winemakers decided to concentrate on quality instead. They have enjoyed astonishing success.
In a relatively short time, New Zealand wine has shot to prominence. The combination of a cool climate and meticulous, perfectionist high-tech winemaking has enabled development of a signature style: incredibly zingy, concentrated, citrus and gooseberry-flavored Sauvignon Blanc.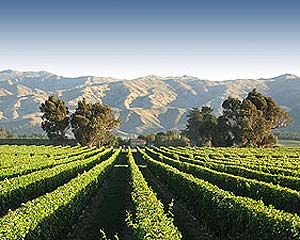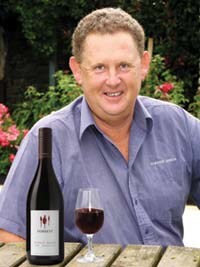 Marlborough was New Zealand's original Sauvignon region. The first commercial winery was established there in 1973. The iconic Cloudy Bay, once regarded as the only prominent Kiwi winery, has now been joined by dozens of other great estates.
Marlborough still makes more wine than anywhere else in the country but Hawkes Bay and Nelson have also proved successful.
There is, of course, more to New Zealand than Sauvignon Blanc. An obsessive approach to winemaking is now paying dividends with Riesling (Nelson and Marlborough), Chardonnay (Gisborne, Marlborough and Central Otago), Pinot Noir (everywhere, especially Martinborough and Central Otago) and Cabernet Sauvignon (Auckland and Hawkes Bay).
In all cases, what is distinctive is the combination of typical New-World fruitiness, Old-World lightness of touch and an exhilaratingly breezy, fresh quality that is all their own.