USA
As with the waves of immigrants that make up the U.S. population, just about every grape varietal has landed on American shores. Wine has been produced here for over 300 years, but the industry has faced some unique challenges, from climate extremes to prohibition. In the last 100 years or so, it's landed firmly on its feet. Today, all fifty states are making wine, and the number of savvy American wine drinkers is skyrocketing.
Compared to other wine-producing countries, the U.S. is a bit of an anomaly. Our consumers drink the widest variety of wines from around the world, but there's also been an understandable bias towards our own domestic production. Historically, U.S. wines made with international grapes like Cabernet and Chardonnay have enjoyed the most consumer success, although these days they're sharing the spotlight with everything from Albarino to Zinfandel.
Overall, many of the country's biggest wine successes are a result of experimentation and outside-the-box thinking. While some areas only seem conducive to a limited number of varietals, one thing is certain: with a country this vast, and ever thirstier, educated wine drinkers, American winemakers have the resources to make world-class wines at every level.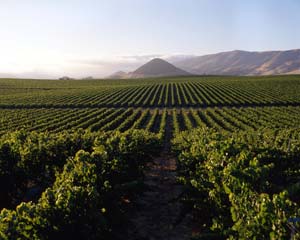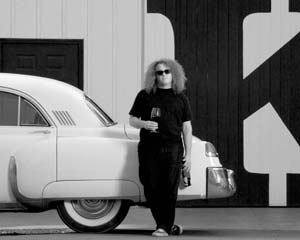 Regions
California
If California were a separate country, it would be the world's fourth-largest wine producer. This top wine state is three-quarters the size of France and produces over 90% of the wine made in the U.S. You won't find a more diverse range of climates and soil types - over a hundred grape varieties grow here and make wines in every style, from BIG reds to sparkling, dessert and fortified wines.
California's 80-plus wine appellations comprise some of the top grape-growing areas in the U.S. Everyone knows Napa and Sonoma Cabernet and Chardonnay, but increasingly people are looking to other regions for reds and whites. Top spots include the Edna Valley (for cool-climate Pinot Noir and Chardonnay), Lodi (for old-vine Zinfandel) and Paso Robles (for fruit- packed Cabernet).
Washington
As a wine producer, Washington State has crept into second position behind California "with little fuss or fanfare." Volume-wise, it's a long way off, "but its reputation for quality is not so very far behind." (The Oxford Companion to Wine). Today there are 500 wineries in the state and over 30,000 acres under vine.
Most winemaking takes place in eastern Washington, where the Columbia Valley is the state's largest, most important growing region. Originally a top spot for whites like Riesling and Chardonnay, today it's even more famous for Cabernet and Merlot. Its diverse microclimates and rich volcanic soil produce a rare, best-of-both-worlds flavor combination - the full, rich fruit you'd find in Napa Cabernet and Merlot, plus the elegant balance that marks their counterparts in Bordeaux. Then there's Syrah - for many, the state's most exciting varietal.
Oregon
North America's answer to France's Burgundy, Oregon has emerged as one of the world's top spots for Pinot Noir. Unlike many wine regions, you won't find endless sunshine or expanses of dry, arid soil here. You will find plenty of rain and notoriously inconsistent summer temperatures. If those conditions that sound unpromising for vines, they aren't. Finicky Pinot Noir (one of the world's toughest grapes to grow) is right at home here, as are Pinot Gris and other cool-climate varietals.
Oregon's relatively young wine industry has been built, by and large, on a shoestring budget, but the region and its potential to produce world-class wines are attracting international investment. One of the earliest estates to wake up to Oregon's fantastic potential was legendary Pinot Noir producer Maison Drouhin. The top Burgundian house has had an estate here since the late 1970s.