South Africa
South Africa is generally classed as a New World wine producer, yet some of its oldest estates pre-date even the first growth châteaux of Bordeaux. Grape growing began in the 1650s with the arrival of the Dutch and was later given added impetus by the influx of French Huguenot refugees.
Today, the South African wine industry, like much else in that country, is in a state of incredibly rapid change. Where once the enormous, state-owned cooperative, the KWV, dominated wine production, an ever-increasing number of small wine estates, lead by a band of youthful, internationally focused winemakers, are producing some genuinely top-class wines.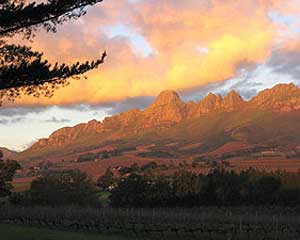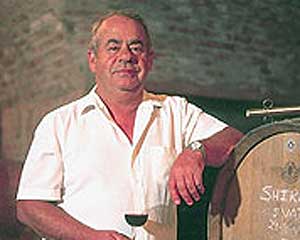 Paarl, Stellenbosch and Constantia are the classic regions, but we've been exploring a little further afield in recent years and have found superlative wines from growers in more unusual areas, such Robertson, Breede River Valley and Worcester.
The key to South Africa is biodiversity. With only 1% of the world's land mass, the region boasts 10% of the world's known plant species. Plants are organized into six "kingdoms" around the world, with the Cape Floral Kingdom representing one of them … over 20,300 flowering plants grow there! No wonder that these ancient soils are capable of producing stunning wines. As a wine region, South Africa is in its infancy with an extremely bright future.