(Viewing 331 - 340 of 391 Wines)
1
This new release is ready to ship, and details are coming soon. Add to cart now and be among the first to taste it.
2

NPR Alt.Latino Pinot Noir 2019
NPR's Alt.Latino podcast celebrates Latinx arts and culture. What better way to get the conversation flowing than with a glass of Pinot Noir? Crafted by Argentine winemaking star Leonardo Puppato, it's fresh, red-fruited, and smooth as silk.
3
Fridge-Door Essentials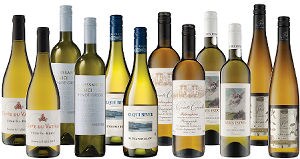 When the mercury rises, you need a good supply of icy-cool whites on-hand, ready to refresh at a moment's notice. Enjoy our best-value selections (including award-winning Italian Pinot Grigio and crisp Sauvignon Blanc) for only $9.99 a bottle.
4

Buena Vista Stone Caves Merlot 2019
Buena Vista, founded in 1857, has the distinction of being California's oldest premium winery. Our customers have exclusive access to some of their finest releases, like this velvety, plum-rich Merlot from the exceptional 2019 vintage.
5
Crisp Whites SALE Fifteen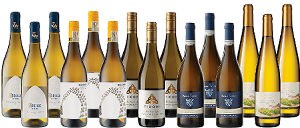 These are the 15 vibrant whites to see you through the end of summer (and beyond). You'll enjoy our #1 Sauvignon Blanc, fine Italian Pinot Grigio and more for just $10.66 a bottle.
6

Château La Mauberte 2018
The fifth-generation family behind Ch. La Mauberte couldn't have asked for a better vintage to mark the estate's 60th anniversary. Bordeaux's 2018 harvest has been declared one of the best of the decade, and this elegant gem will show you why.
7
Casa de Vila Verde 2019 (12btls)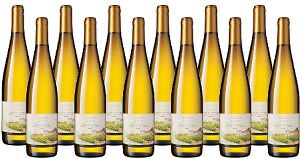 With its light spritz, lower alcohol, and fresh green apple flavor, Vinho Verde is the perfect choice for a sunny day—and Casa del Vila Verde is the best we've tasted. The just-landed 2019 vintage is here—and only $9.99 a bottle while supplies last.
8

The Police 2016
"With one breath, with one flow, you will know …" Slip into the edgy, evocative melodies of The Police's Grammy-winning Synchronicity while enjoying an equally harmonious, crowd-pleasing blend of California's richest grapes – Syrah, Merlot, and more.
9
Fine European Fizz SALE Collection
Few summer pleasures top a chilled glass of fizz on a hot day—and this fantastic 10-bottle collection brings you pristine Prosecco and fine Crémant de Limoux rosé at 33% off. Plus, score a pair of FREE Dartington crystal flutes (worth $24.99).
10

Montgomery Clift Chenin Blanc 2018
One of Hollywood's original method men, Montgomery Clift is remembered for his Academy Award-nominated performance in A Place in the Sun. Crafted in his honor, this vibrant Chenin Blanc hails from California's premium Santa Barbara County.
(Viewing 331 - 340 of 391 Wines)