(Viewing 1 - 10 of 14 Wines)
1
Summer Pinot Noir Favorites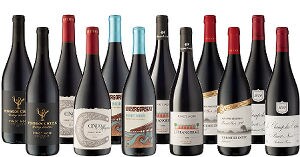 Stock up for the rest of summer (and beyond) with some of the most popular Pinot Noir stars in our cellars. Includes a California award winner, our #1 French favorite and more—all for just $14.58 a bottle.
2
Mystery Reds Dozen
Our Summer SALE Mystery Cases are exciting selections of wines left in quantities too small to make it into regular sale cases—with the promise of serious savings, world-class quality and delicious variety in every case (while stocks last).
3
Top California Red Arrivals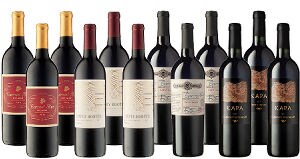 California is home to some of America's most delicious wines, and this collection brings you our favorite new arrivals at over 25% off. Sip a barrel-aged Cabernet from the Kapiniaris family, an ultra-rare Gamay from a 100-point estate and more.
4
Rich California Reds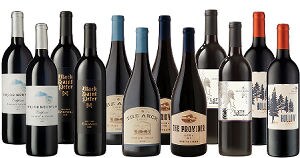 Boasting an ideal climate and 'can do' attitude, California has struck gold with the world's major grape varieties. This case highlights the reds that thrive there, including a bold Cab, silky Pinot, luscious Carignan and deep, dark Petite Sirah.
5
Luxury Reds SALE 15 bottle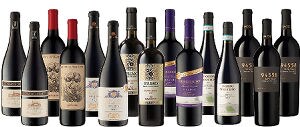 Here's a rare opportunity to enjoy top-notch reds and save a bundle (over $170 to be exact). Uncork three bottles of top-vintage Napa Cabernet (usually $44.99 a bottle), plus a 95-point Rhône classic and more. All for JUST $16.99 a bottle.
6
Classic California Cabernets
Undisputed king in California, heat-loving Cabernet thrives under sunny Golden State skies. Here's proof in the form of three great Cabs from two stellar vintages. SAVE 25% on a Francis Ford Coppola release and two big customer favorites.
7
This new release is ready to ship, and details are coming soon. Add to cart now and be among the first to taste it.
8
The Great CABERNET Taste-Off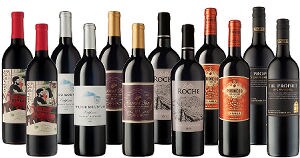 Cabernet Sauvignon is the most popular, most planted grape on the planet—but who does it best? With the Great Cabernet Taste-Off, you'll be the judge and compare top-vintage California Cabs against delicious finds from France, Australia and Spain.
9
Favorite Summer Pinot Noir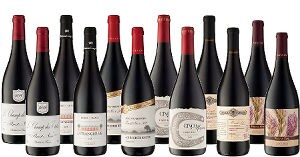 Served with a slight chill, a refreshing, red-fruited Pinot Noir is the ideal warm-weather red. Today's hugely popular stars include the #1 favorite overall, a Santa Barbara beauty, a pair of French classics and more—all at over 25% OFF.
10
Big Reds Favorites SALE Fifteen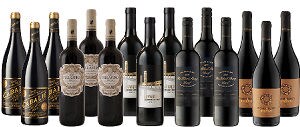 The superstar reds in this 15-bottle collection have earned a big place in the hearts of our customers. You'll uncork our #1 southern Italian red, delicious California Cabernet and more—all at 35% OFF.
(Viewing 1 - 10 of 14 Wines)