All Mixed Cases - Under $10
1
Fridge-Door Essentials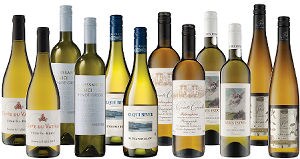 When the mercury rises, you need a good supply of icy-cool whites on-hand, ready to refresh at a moment's notice. Enjoy our best-value selections (including award-winning Italian Pinot Grigio and crisp Sauvignon Blanc) for only $9.99 a bottle.
2
Essential Summer Whites
Stock up on our best-value whites at a refreshingly low price. You'll enjoy a gold-medal Italian Pinot Grigio, vibrant discovery that placed on the Top 100 Wines from Spain and more ultra-crisp stars—now just $9.99 a bottle.
3
Casa de Vila Verde 2019 (12btls)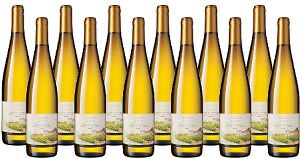 With its light spritz, lower alcohol, and fresh green apple flavor, Vinho Verde is the perfect choice for a sunny day—and Casa del Vila Verde is the best we've tasted. The just-landed 2019 vintage is here—and only $9.99 a bottle while supplies last.
4
Visionario 2019 (3 bottles)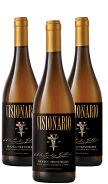 Alessandro Gallici's hugely popular white is based on $60-plus Terre Alte (and is made with grapes grown on the same hallowed hill in northern Italy). To launch the new release, Alessando sent us limited three-packs at half price—just $9.99 a bottle.