$15 - $20 - All Mixed Cases
1
This new release is ready to ship, and details are coming soon. Add to cart now and be among the first to taste it.
3
Luxury Reds SALE 15 bottle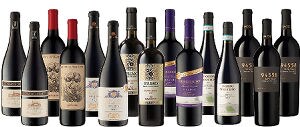 Here's a rare opportunity to enjoy top-notch reds and save a bundle (over $170 to be exact). Uncork three bottles of top-vintage Napa Cabernet (usually $44.99 a bottle), plus a 95-point Rhône classic and more. All for JUST $16.99 a bottle.
5
Fine Loire Sauvignon Six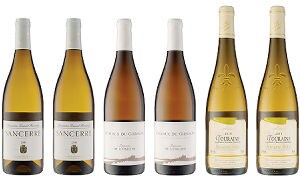 France's Loire Valley is Sauvignon Blanc's spiritual home and this special six-bottle set features sensational selections from three of the region's top spots, including a fine Sancerre from a boutique estate. Secure your share and save over $50.
6
Provençal Pinks Showcase
Every summer, rosé fans turn to Provence's perfectly pale Grenache and Syrah blends for their crisp, mouthwatering berry flavor. This once-a-year Provençal collection brings you a gold-medal beauty, a single-vineyard stunner and more—all at 20% OFF.
7
Premium Reds SALE Dozen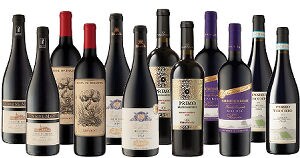 Now is the time to fill your wine rack with classy reds. This premium SALE collection brings you a 95-point Rhône classic, luxurious Tuscan Cabernet and more—with over $80 in savings (while stocks last).