$30+ - All Mixed Cases - On Sale
1
This new release is ready to ship, and details are coming soon. Add to cart now and be among the first to taste it.
2
Bordeaux vs. Napa Gold-Medal Six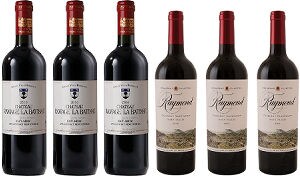 Does the finest Cabernet hail from Napa Valley or Bordeaux? Find out for yourself with two of our very best selections: a gold-medal beauty from Napa's iconic Raymond Vineyards and a Haut-Médoc Cru Bourgeois with 16 medals. Now both over 20% off.