About Wine
A little background information can help you enjoy your wine even more. Here you'll find notes on the world's most popular grapes, the diverse countries and regions in which they are grown and some answers to some of the most commonly asked questions around serving and storing your wines.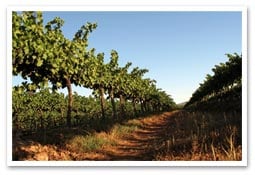 Wine is made all over the world - across many different climates and cultures. Here's a closer look at some of the most popular wine producing regions of the world. Visit the clickable map to get more information on the region of your choosing.
Most Popular Regions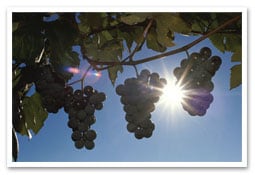 There are actually thousands of different grapes out there to discover (we look forward to introducing you to many of them), but a dozen or so are in a league of their own, and dominate the wine landscape. Understanding the flavors and wine styles you can expect from the world's best known varieties is a great way to start navigating your way through the complexities of wine.
Most Popular Varietals
Cabernet Sauvignon | Merlot | Pinot noir | Chardonnay | Pinot Grigio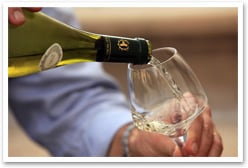 There are plenty of learned books written on wine and wine enjoyment. It is a complex and fascinating subject with a long history. However, there are a few practical questions that constantly crop up when talking with customers. This section gives you some straightforward guidance on some of the most commonly raised issues.