About WSJwine
WSJwine is a partnership between The Wall Street Journal and the world's leading direct-to-home wine merchant. It offers you wines of quality and individuality delivered direct to your home or office. In addition, you can rely on expert advice and first-class service, all backed by the WSJwine guarantee of satisfaction.
When you pull the cork on a wine to serve friends and family, you want to feel absolutely confident that it will be well received. And you want great value. With WSJwine that's exactly what you get.
Take a look at our opening offers, and you'll find interesting wines, mostly from smaller producers, from vineyards all over the world. This is just the start!
Our range will grow over the coming months, from excellent value everyday drinking wines through to special fine and rare shipments. We will keep you in touch with all our new arrivals.
WSJwine is operated independently of The Wall Street Journal's news department.
The inside track to the world's best value wines ... direct from the vineyard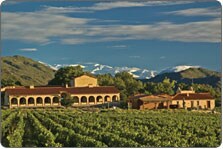 Our wine partner has a fascinating history. In 1969, wine merchant Tony Laithwaite began a 'wine trek' that took him to vineyards and cellars worldwide. He shared his finds and experiences - the stories that made each wine unique - with a growing band of enthusiastic customers.
The business has grown to become the world-leading direct-to-home wine merchant, still based around the principle that, to get the best deals, you must go direct to the vineyard. By working closely with top producers, quality is guaranteed and prices are kept very competitive. Today, WSJwine brings you the opportunity to share in these latest wine discoveries.
The WSJwine Promise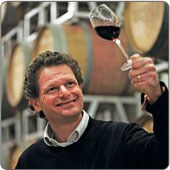 Wines of Character
You will have access to wines of authenticity and flair, selected by experts. We believe the best wines are made by passionate individuals, and therefore we specialize in smaller production wines from the U.S. and throughout the wine world.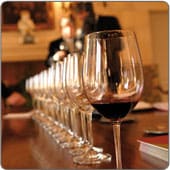 Outstanding Value
You will be offered a range of wines, from everyday to fine and rare, at the best possible prices. Every wine is selected for its combination of quality and value for money.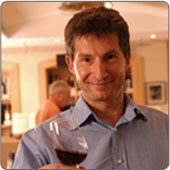 Guided Discovery
You will be guided through the complexities of the wine world, with expert advice and personal recommendations for the most interesting and best-value wines around. Writing (and buying) 'direct from the vineyard' in this way gave customers the advice and confidence they needed to try new wines.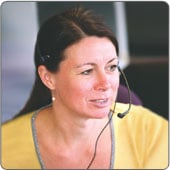 First-Class Service
You can rely on exceptional customer service, seven days a week. Calls and e-mails are answered promptly by knowledgeable people, who can offer personal wine advice when you need it. We deliver swiftly and securely to your door.